Tyler Ness
"Highly recommend for nervous beginners"
I'm currently learning to drive with Stuart. And his method of teaching is excellent for absolute beginners! It's really student led lessons and Stuart keeps you right and corrects you in a really constructive and positive approach. I'm thoroughly enjoying the experience! Highly recommend for nervous beginners.
Zobia Syed
Full licence holder. Skills Development.
A great instructor, very patient with me and my fears on busy roads. Taught me how to plan routes beforehand and helped me to develop better driving skills. I recommend Stuart; wether you are a beginner or an advanced driver :)
Shuoru Fang
Congratulations to Shuoru.
My pleasure helping you with passing the driving test. The examiner commented what a really good drive it was. And thank you again for being my candidate for my instructor test.
Roksana Kielkowska
Passed 1st time
A pleasure helping you with passing you're driving test. Enjoy the Porsche.
Nick Severson
Passed 1st Time
I was very fortunate to work with Stuart from LDC in the lead-up to my driving test. Although I had previous driving experience, Stuart helped me identify areas where my driving could be improved and specific aspects of UK driving rules that were different from what I was used to. He also provided practical advice and methods for practicing and retaining the information I would need to use during my driving test. With his help, I was able to pass the driving test the first time. I would highly recommend Stuart as an instructor for both new and experienced drivers alike.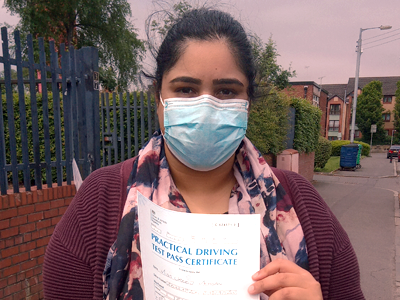 Urooj Mohsan
Driving Test Pass
A pleasure helping you with passing you're driving test.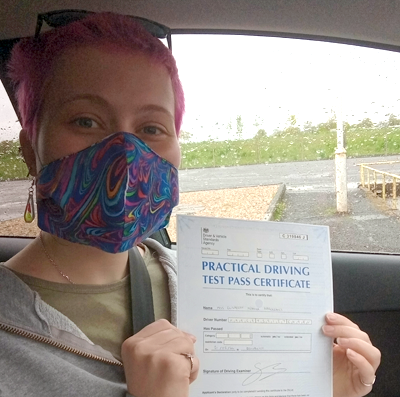 Elisabeth Hargreaves
1st time pass
Of the three driving instructors I have had Stuart Burton has definitely helped me the most his calm and patient attitude really put me at ease and helped me not only learn how to drive but how to be safe while on the road the LD system driving skills workbook was very helpful for preparing for my test as it it allowed me to study and revise all the learning points and techniques by planning each lesson at the start and reviewing it at the end it was much easier to keep track of what needed to be learnt and what I had improved on during my lesson would definitely recommend
Aleksejs Loginovs
Stuart is helpful, respectful and systematic in his teaching approach. He starts with basics and progresses you through the essential driving skills as you're learning them. He also makes you think about what your goals for the lessons are and how best he can help you learn them.
Faisal Syed
Test Pass
I have been very fortunate and had the utmost pleasure to be taught professionally driving by Stuart. From the very first lesson until the day I officially passed, Stuart has been most patient, respectful and very knowledgeable. I was extremely nervous and anxious to be driving as I've had a bad experience with a previous instructor, but Stuart was very understanding and made sure I felt at great ease, made the driving lessons enjoyable and gave me the confidence to drive safely.
The lessons were very structured and clear to follow. I was given a lot of handy tips and formulas to follow especially the exam preparation, with sat nav, practicing test routes and mock exams which made it so much easier and helped me become consistent with all aspects of driving and ultimately PASS my driving test!.
Thank you so much Stuart for being a brilliant instructor. I can highly recommend him as a teacher!